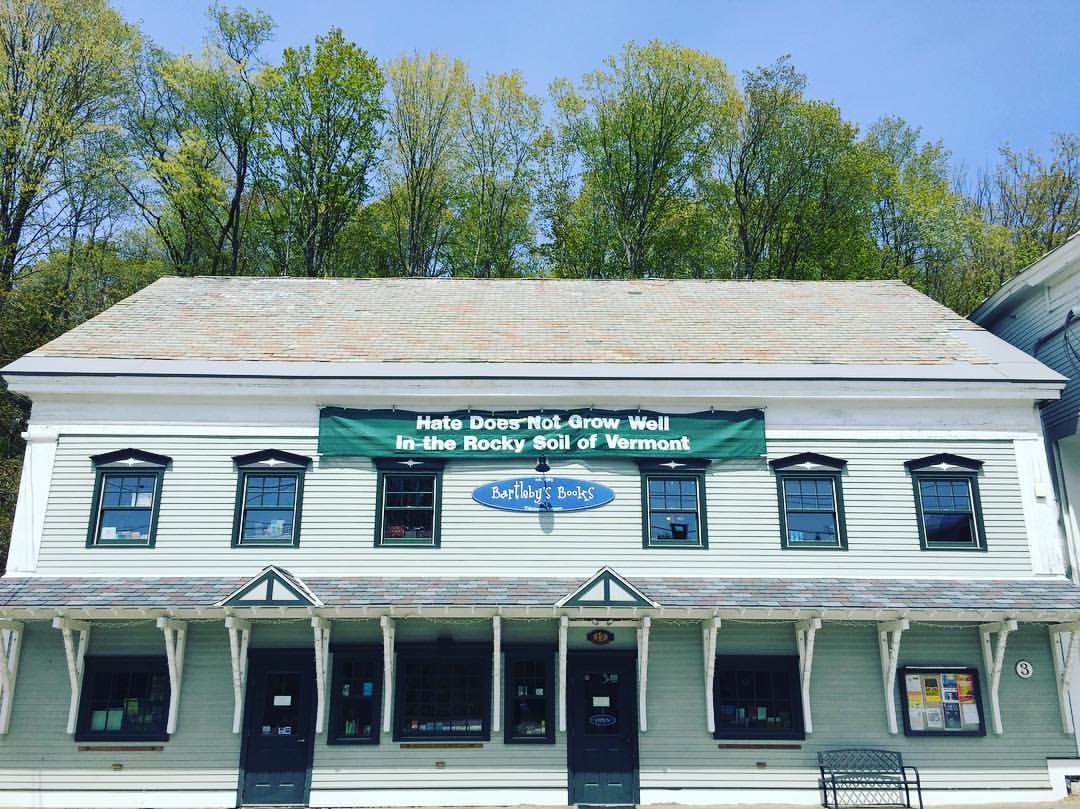 OPEN 10-6 EVERY DAY AT 17 WEST MAIN ST - 802.464.5425 - bartbookvt@gmail.com
Bartleby's Books has been the area's independent bookstore since 1989. We are located in the heart of downtown Wilmington, VT, a unique shopping, recreation and dining destination in a village that is on the National Historic Register. Located close to Mount Snow, a popular skiing and snowboarding destination, Bartleby's serves locals and visitors to the region.
We offer a wide variety of new books across most genres, as well as a carefully chosen selection of cards, gifts and games. Please come in for a visit, ask us for a suggestion or browse the shelves and stumble across a gem. Our staff is particularly adept at assisting with presents for children or selecting a great read for you or a loved one.
Bartleby's hosts local artists' work in our upstairs retail space.
Get your Vermont Bookstore Passport here!